A Destination University
Our goal is clear: to become the top choice university for the next group of diverse and talented students, faculty, and staff. 
How can we achieve this goal? Well, it all starts with a plan. 
The 2022-2027 Strategic Plan outlines the objectives and strategies we will use to enhance our standing as one of the most distinguished public universities in the country. Through this plan, we will build upon our strengths, honor our tradition of leadership, and further our commitment to creativity, community, excellence, inclusion, and integrity. 
Together, we can help the University of Iowa thrive as we embark on our next chapters of exploration, discovery, creation, and engagement.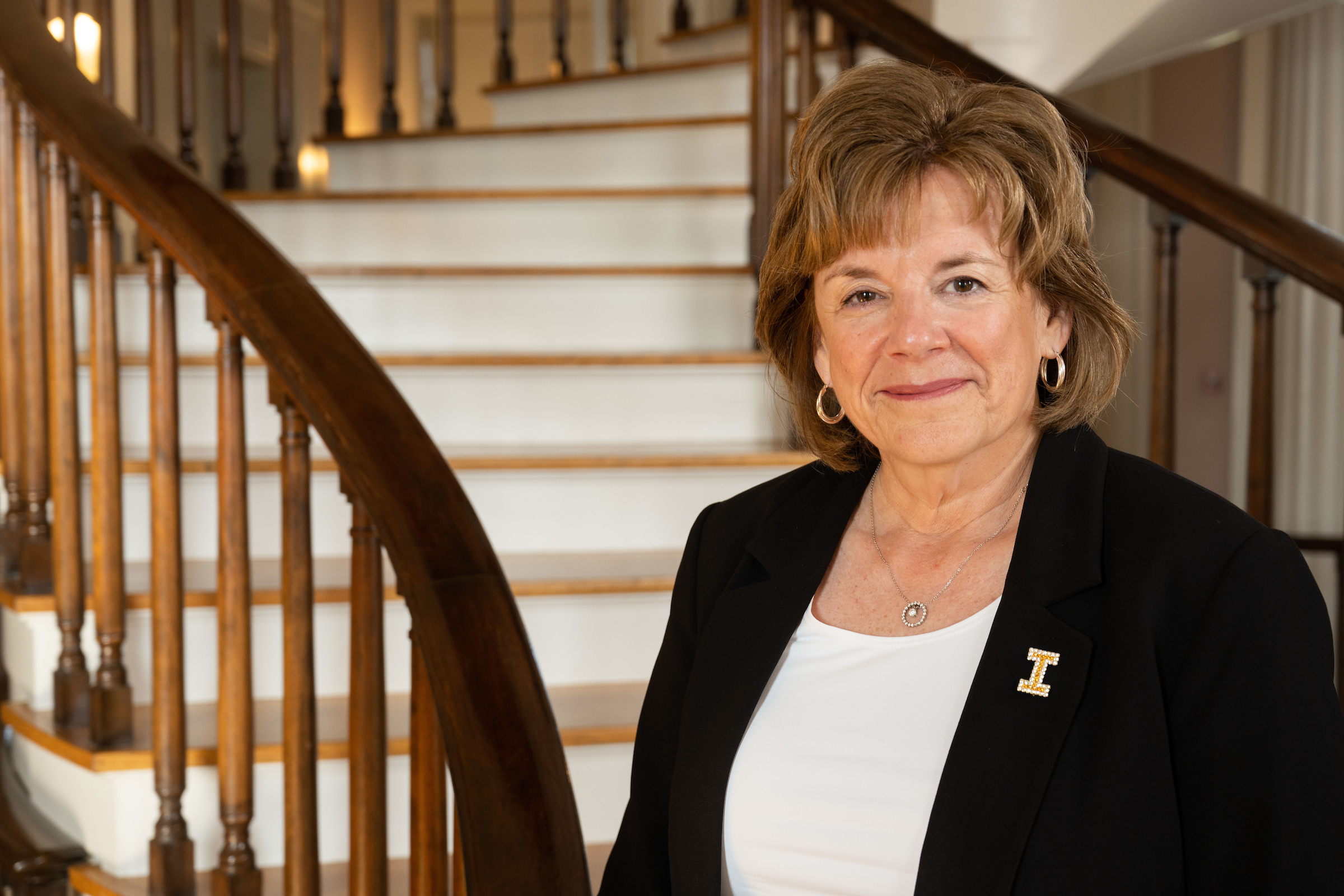 From President Barbara J. Wilson
Our strategic plan is a roadmap for success. It is not simply a document filled with lofty goals or aspirations. Rather it serves as the framework of how we will continue to advance our mission of teaching, research, and public service. With the structure of the plan in place, the work really begins now as we design ways to meet our goals while adhering to the values that make us proud to be Hawkeyes. 
We invite you to join us as we continue on this journey together as a University of Iowa community — a community committed to supporting student success and academic excellence.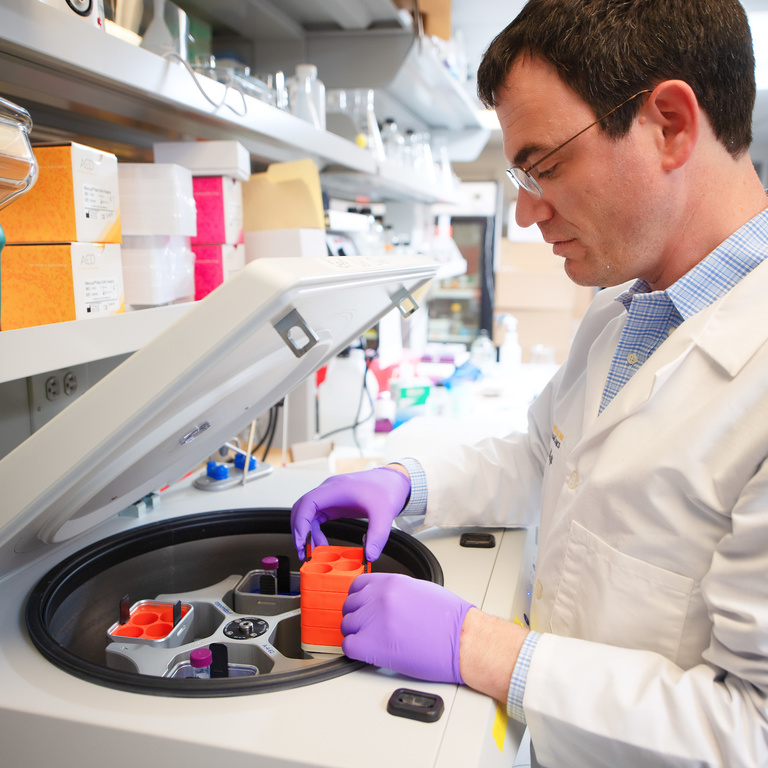 The UI Carver College of Medicine has received a 7-year, $28M grant to extend cutting-edge research discoveries into rural Iowa and effectively address rural health disparities.
Renovations beginning in summer 2024 will enhance student well-being and support by bringing clinical health services, mental health counseling, wellness programs, and student care resources together into one central location.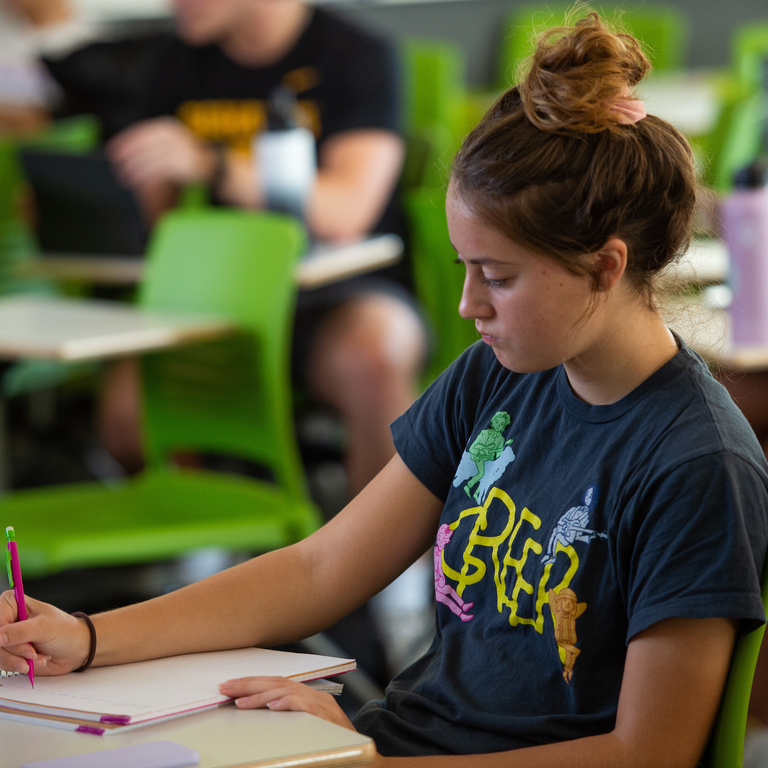 The Learning at Iowa P3 project is contributing to progress toward the University of Iowa's goals of improving undergraduate student retention and persistence through graduation through a comprehensive strategy to help students learn how to learn.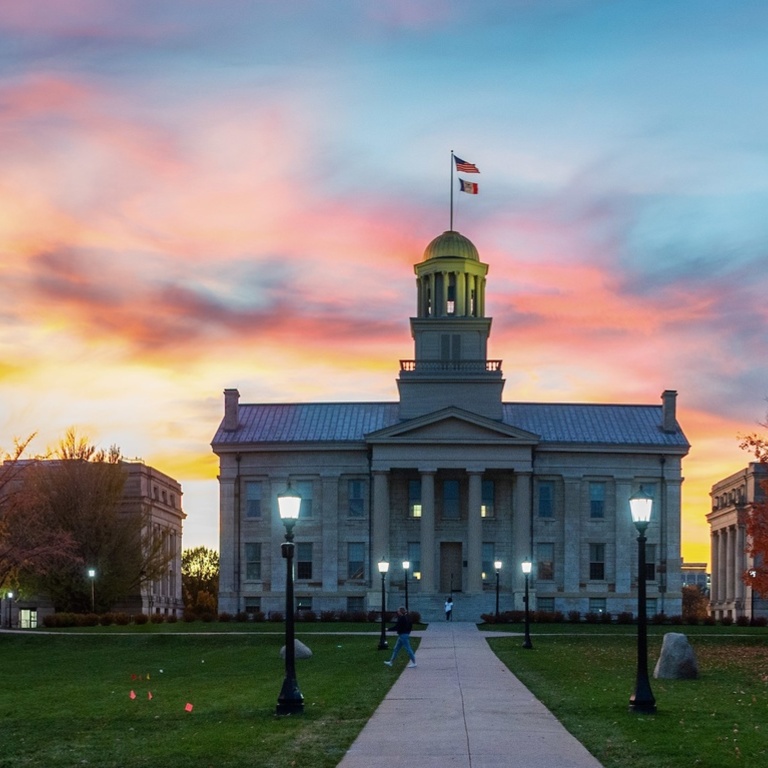 The University of Iowa and 15 other top universities have partnered to form the STARS College Network, which will help students from small-town and rural America enroll, succeed, and graduate from college. 
Priorities and Goals
The five priorities of the strategic plan are interconnected, building upon each other to position our institution for success.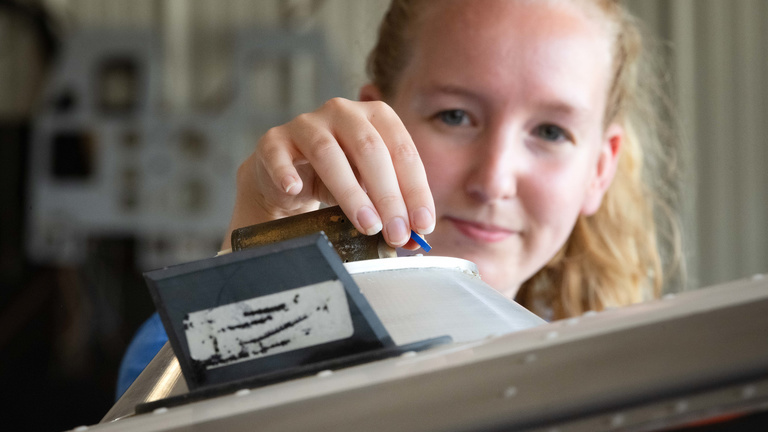 Foster high-quality teaching and dynamic educational experiences that empower all students to achieve their aspirations.
Advance the success of UI scholars, researchers, and artists and build on the university's distinctive strengths in areas of current and emerging research and creative discovery.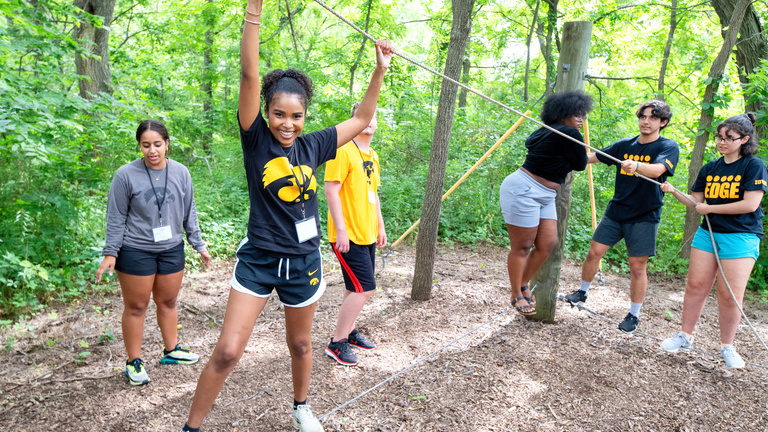 Facilitate proactive campus cultural change to cultivate a more respectful, inclusive environment that embeds diversity and equity into the Iowa experience.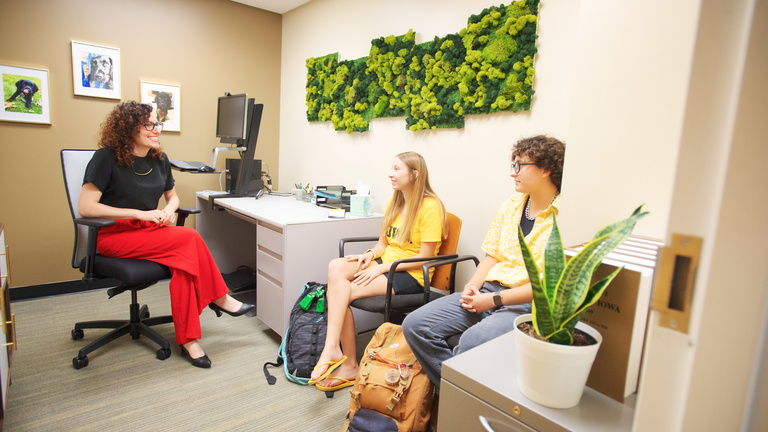 Provide a comprehensive foundation of support for individuals throughout all stages of their relationship with the university, beginning by attracting and retaining talented students, faculty, and staff who will contribute to a thriving university community.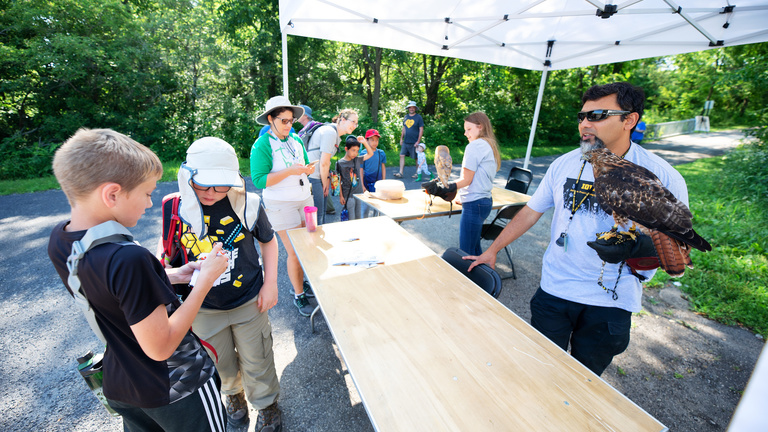 Expand the university's impact on local and regional communities, the state of Iowa, and the world by leveraging its areas of distinction, the resources entrusted to it, and the collective talent of its people.
What's Next
Our Strategic Plan Action and Resource Committee (SPARC) is at work identifying the tactics to implement in year 1 of the plan. As the SPARC team begins to coordinate and execute specific actions, we need continued participation and support from members of the campus community. Your ideas, input, and engagement are critical to us achieving our goals.